How To - Shoe trees

Polishing time: NA

Difficulty: Easy

Check the bottom of this page to see all the products we used in this guide!
Some people think that shoe trees are an unnecessary purchase, but it is actually essential to a complete shoe care routine.
It's all in the cedarwood. The cedarwood isn't only for the looks but actually serves a function. When unvarnished, cedar protects the leather, fabric, stitching and soles of your shoes by absorbing moisture, salts and acid. And that is exactly what your dress shoes need after a long day of wearing them.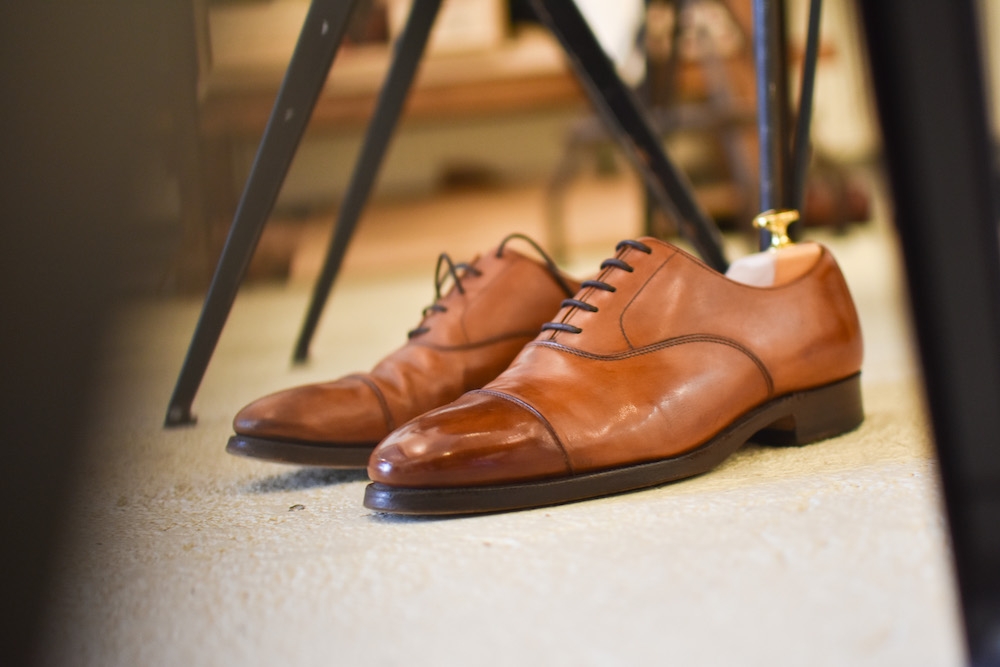 The difference: Normal shoe trees and travel shoe trees?
The difference between normal shoe trees and travel shoe trees is mainly in the weight and functionality. The travel trees are around 200 grams in comparison with the normal shoe trees that are around the 1kg. Also, the travel shoe trees take in less space and are easier to store in, for example, your suitcase.
But for usage at home, we would highly recommend the cedarwood shoe tree because it covers the whole shoe and absorbs more than the travel tree.
Tips & Tricks
Place the cedar trees in your shoes immediately after taking them off. The leather is still flexible which makes it easier for the shoetree to keep your shoes in the right shape and to smooth out creases, linings and wrinkles. Do not wear your shoes two days in a row, wearing your shoes every other day will keep them in better shape. Lightly scour your cedar shoetrees once a year (use sandpaper with a grit of 200 or higher). That way the cedar shoetree maintains its effectiveness. If your shoes get wet, put your shoes on their side and let them dry in this position. You can also fill up the shoes with newspapers. Don't put back the shoetrees before your shoes are dry.